This red and black design seems to be different every time I look at it. It is a dark maroon red, with a line pattern made up of ovals, circles and shapes.
But sometimes it comes across looking very technical like wires, and sometimes it looks grungy and urban. The red and black pattern is definately very modern and contemporary.
1. Red Bubble Accessories and Fashion:
Check the Red and Black Tech design on Red Bubble –
Tote Bag Modern Red Black Tech Ovals Pattern Tote Bag
Leggings Modern Red Black Tech Ovals Pattern leggings
Here is a link to my RedRubble Shop: http://www.redbubble.com/people/donnagrayson/shop
2. Art of Where: Check out the Red and Black Circle Tech pattern fashion here:
Fitted Skirt Modern Red Black Tech Ovals Pattern Fitted Skirt Red Black Pattern Fitted Skirt
Beanie Cap Modern Red Black Tech Ovals Pattern Beanie Cap Hat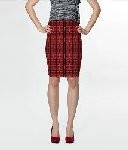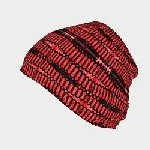 My Art of Wear Store store is here: https://artofwhere.com/artists/bright-vibes-design
3. Print All Over Me – Very fashionable and unique clothing in the red and black ovals pattern
My Print All Over Me Store Profile is here: https://paom.com/profile/brightvibes/#/profile-designs
4. Cafepress: A few home decor gifts and designs are here:
Woven Blanket Red Black Woven Blanket
Picture Frame: Red Black Photo Picture Frame
My Cafe Press Profile is here: http://www.cafepress.com/profile/brightvibesdesign
5. Zazzle : Red and Black design Zazzle Collection includes everything from Gifts and Fashion and Home Decor and Electronic cases.
Thank you for visiting my page. Whenever you purchase one of my unique designs, I earn a percentage of the sales.
Thank you so much for checking out my designs.