August 7, 2013
Yellow gold pattern beach flip flops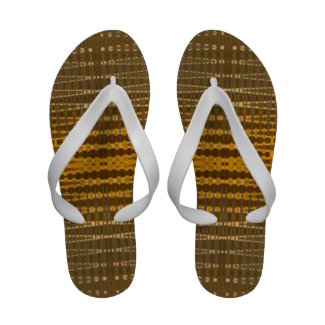 yellow brown pattern flip flops
by
BrightVibesFashion
View additional
Flip Flops
at Zazzle
June 18, 2012
We rocked out to the Beatles Tribute Bank at Warner Center park. It was a potluck picnic with all sorts of snacks, sandwiches, pizza, pasta salad, cabbage ramen salad, sushi, deviled eggs, lots of fruit. I tried tacos from one of the vendors and got an ice cold lemonade.
The music was wonderful and sounded exactly like the Beatles. It was great hanging out listening to the music and watching all the kids and dogs. At one point I said "There has to be a million people here". I mean: the park was that packed. A Great time!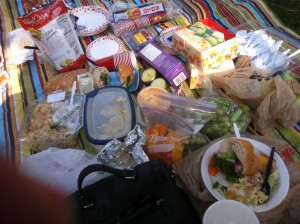 June 16, 2012
I had such a fun-filled day at the Getty Center. We caught some of the really cool photography exhibits:
Portraits of Renown Photography & The Cult of Celebrity and Herb Ritts LA Style. Then I took a walk around the beautiful gardens. It was the most beautiful I have seen them.
After a lunch that took longer that expected – we couldn't find the right restaurant, they don't have names and it is impossible to find whichever one you are looking for – we headed over for the Allen Stone concert.
Here is an Allen Stone video if you would like to check it out: Allen Stone Video.
But the time we got to the courtyard area it was already packed with people. There was very limited seating. Unfortunately, since there was not place to sit, and the crowd was entirely blocking the stage, I left after just a few songs.